8 YEARS OF MINISTRY

A 501 (c)(3) Not for Profit Public Charity Organization

ALL DONATIONS are Tax Deductible


501 (c)(3) 

Not-for-Profit

Public Charity Organization


Mothers' of Hope Resource Center Photo Gallery 2010-2015

WOW! What a wonderful time celebrating God and the Ladies of Sojourner Truth House from Gary, Indiana and their Make-Overs.  

More pictures to follow real soon ~ Join us at our next event and your picture could be included!

For more information, call us at:  708-790-2231

Email: admin@mothersofhope2010.org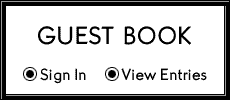 Darmille Rush (center) and The Ladies of Sojourner Truth House 2010 event.  

(L-R) 

Minister Lillie Baines, 

Guest Pastor, 

Dr. Craig M. Jenkins,

 Pastor of Beth Eden Baptist Church, Chicago, IL 

and 

Darmille Rush, Founder

Praying over quilt blessings

and

 Prayer Requests 

Garden Chalet in Worth, IL.

2010

In Loving Memory

We thank and praise God for this 

"Angel"

 as she testified of her healing in 2010.

She lost her battle of life in 

October 2011.

Keep her family in prayer always!

To God Be The Glory!

Ain't I A Woman!

Sojourner Truth

One Woman Monologue 

by:

Adrian Samuels

Darmille Rush, Founder 

​Tote Bag and T-Shirts

$12 each plus shipping charge of $3 per item

Designed by Darmille

Quilt designed by:

Dionne Judkins

With each years event we add messages and pictures to the quilt.

Contact us for information on how you can create & add your

"Square of Hope"

708.790.2231

ALL Photography by:

Elder K'Sun Booker

100 Fold Media Ministry

773.655.6790

Chicago, IL

May 5, 2012

Lighthouse Church of All Nations

Pastor Dan & Linda Will

Pastor and First Lady

Pictures to follow real soon, please visit us again!

Ministry Pictures coming soon-thanks for visiting our website!

SEE BELOW

Darmille A Rush

Business Expo 4-20-2015

Lighthouse Church

of All Nations

Darmille A Rush and DJ Ed Getdown Crosby

after promoting "It's a Love Thing"

April 26, 2015

PrayzeCafe Live on 1570am Radio

GIVING DONATION LETTER AND NEEDS LIST LOCATED ON EVENTS PAGE